by Iain on April 23, 2007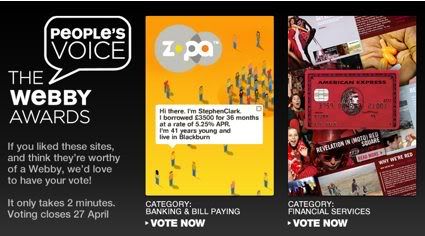 This is a shameless attempt to sway voting in this year's Webby Awards. But being as it's a People's Voice vote I guess that's the name of the game. Everyone else seems to be doing the same.
This year Poke have got 2 things in there. Zopa and American Express RED.
Anyway if you've got a mo (you do need to register so it's not instant) pop over here and cast your vote for stuff you like – especailly the two sites above ;-)