by Iain on August 30, 2006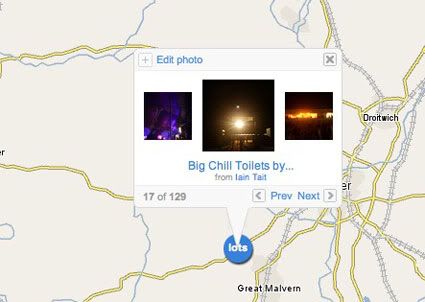 Very cool new feature in Flickr, you can geotag your photos using Organizr. Simply drag your photos onto the Map (provided by Yahoo! Maps) and they immediately get a location attached to them. It's really really simple and works brilliantly.
According to the Flickr blog 1.6 million photos were geo-tagged in the first 9 hours. That's a lot.
technorati tags:flickr, geotagging, yahoo, maps